Capim Dourado
On this page, you will find the best handmade jewelry made from so-called "golden grass", a grass-like species of Eriocaulaceae which only exists in the region of Jalapão, state of Tocantins in Brazil. Capim Dourado is the 100% natural Brazilian gold. But what exactly is it? We will try to give you the best possible explanation. Its' Latin name is "syngonanthus nitens" and it is a plant, similar to grass. It exists only in Brazil in the state of Tocantins that is situated in the country's interior. It has a bright, shiny, golden color and is strong and durable enough to serve the material for beautiful original handcrafted pieces of jewelry. Handmade necklace, earrings and other accessories are the region's best-known products. On the Brazilian Bikini Shop website, you will find these original South American pieces of jewelry. Bracelets, earrings, necklaces, rings and other accessories, 100% natural, are starting to conquer the beach jewelry world. Capim Dourado is vegan-friendly, pet-friendly and becoming more and more popular not only in Brazil but also other countries. Why don't you join the environment-friendly flow and try golden grass jewelry accessories?
Capim Dourado Jalapao Brazil

The Brazilian gold that grows abundantly in Jalapão, state of Tocantins has been quite recently discovered by the jewelry industry. It is environment-friendly, vegan-friendly and pet-friendly. Handmade beautiful jewelry pieces such as earrings, necklace, rings, bracelets and other accessories are waiting to be now discovered by you! They will look beautiful on the sun-kissed skin, highlight the summer tan and attract attention. They are an amazing and original complement to any summer outfit.


Golden Grass Brazilian Jewelry

Golden grass is an English name for Capim Dourado. This Brazilian jewelry made of golden grass plant is unique. You will find the golden grass plant only in the state of Tocantins. Check out our web content and join the wide group of our satisfied customers. If you want to know what is Brazilian gold jewelry, see all the handmade golden grass jewelry products we offer and choose the one you like most. If you love original accessories – there is no better place you could possibly be at. Golden grass Brazilian jewelry is a great accessory to travel with. It will not beep at the airports while taking any of your flights. Brazilian vegan and pet-friendly handicrafts are conquering the world.


Brazilian jewelry and accessories

Golden grass, or Capim Dourado, jewelry and accessories are becoming more and more appreciated worldwide. Still, they are quite a niche handmade products produced (or rather crafted) only in Jalapão, the state of Tocantins in Brazil. Braided bracelets, dangling earrings, round earrings, flower shape, spiral shape pieces of jewelry, necklaces, rings with decorative stones and golden chains will make any girl and woman happy. They are very original summer accessories.


jalapão capim dourado, state of Tocantins

Where is it on the map? Search for South America. It is in the Brazilian interior. It is a beautiful place to travel to, full of amazing hotels and restaurants with great reviews on the TripAdvisor. One of the best experiences at this address is a visit to the amazing State Park of Jalapão. Any photo from that place is breathtaking. If you are looking for holiday travel ideas and are tired or reading thousands of review content at travel forums there is no better destination you should head to. If you search for a real experience, far away from popular touristic destinations, there is no better choice. Search for flights at a good price, check out the restaurants you want to visit, book a tour in the Jalapão State Park. Next holiday, the state of Tocantins should be your travel destination! Come to the Capim Dourado centre, the place where these amazing plants have their origin. Friendly people, cheap vacation rentals, good holiday deals. Visit the city of Palmas or Paraiso de Tocantins (the Tocantins Paradise city). The jewelry made in Brazil is waiting for you!
Sort by
New in
Price Low to High
Price High to Low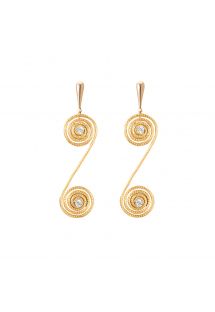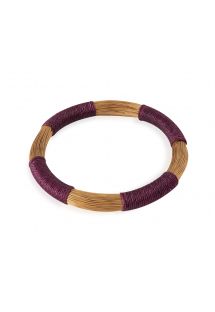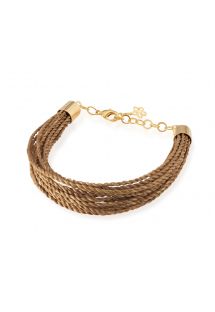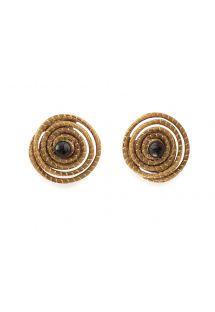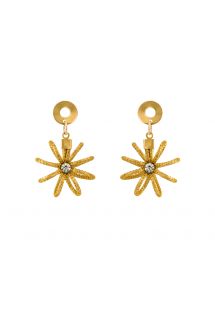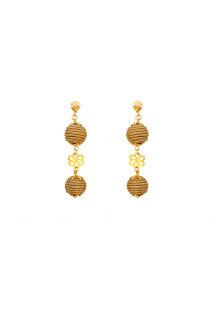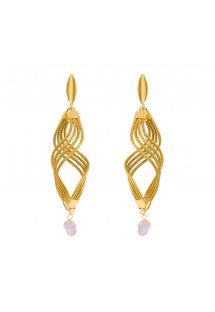 Environment-friendly Brazilian jewelry

The capim dourado golden grass Brazilian jewelry is environmental, vegan and pet-friendly. All the metal parts used in the local production process products are gilded with gold and nickel free. All the decorative stones are natural. More than 50 families in the region of Jalapão handcrafts golden grass jewelry and accessories. The handicraft makes it even more valuable and its production assures work to local people. Buying one of Capim Dourado accessories you get yourself a piece of unique jewelry and you contribute to local community support. Shopping on our site you help local families. Read the golden grass items reviews, Check out the wide selection of the original Brazilian natural semi-jewels! Sign up for our Newsletter, log in to our site and you will get a special present to your inbox! You will also get the information on the best shopping deals. Search for a necklace, earrings, decorative details, accessories and much more things made of capim dourado Tocantins! Check out our web policy, you will see that your shopping is safe with us. Low delivery fees and the best deals!