Boardshorts for men
Boardshorts are one of the most popular beachwear for men nowadays. They are available in many designs and colors. This is a must have of every summer vacation. Men's Board Shorts are especially designed for men who love active lifestyle. Fast-drying, high-quality materials from which mens surf shorts are made of and sporty cuts ensure comfortable rest and let you practice carefree your favourite water sports. These slim or long boardshorts may be used on the beach, while surfing or kite surfing and are suitable for other summer water sports. Boardshorts for men are inspired by surfers lifestyle and have their roots there (it includes windsurfing, kite surfing and surfing), but they can be worn not only by sportsmen but also by those who simply enjoy their cuts and prints. They are quite wide, very comfortable, ensure freedom of movements, protect from wind and sun and are made of special fast drying fabrics. Thanks to light materials, the air can circulate freely while your skin breathes. Men's Board Shorts manufacturers are coming up with more and more original designs.
Swim trunks

Swim Shorts for men

Rash Guard

Flip flops

Espadrilles

Beach towels

Beach bats
Boardshorts

MMA Short

Bermuda
Black

Multicolored

Blue

Green

Yellow

Navy
Boardshorts & surf shorts


Boardshorts - perfect for sunbathing and surfing

Boardshorts are a special model of beach shorts for men who appreciate active lifestyle and enjoy water sports. These trendy and comfortable shorts may be used during any sunny holiday, as well as for surfing or any other water sports such as kitesurfing or wakeboard. The shorts are made of special breathable materials, which guarantee the skin the proper air circulation. Modern solutions and fabric technologies ensure fast drying and make it resistant to creases. Materials do not stick to the body, so that you can enjoy feely any activity of your choice. Surf short and board shorts for men have quite characteristic lengths reaching up to the knee and even to the middle of the calf. The length of board shorts fpr men is a decisive factor in their style and comfort.

Shorter leg lengths of approx. 41-43 cm prevent hooking the fabrics on the knee shorts while swimming, surfing and practicing other sports. You can also play beach ball while wearing them.

The standard length of the leg, i.e. with the length of about 46-48 cm also prevent boardshorts for men from hooking on the knees while moving providing a slightly better cover at the same time.

Longer legs with the length of about 51-53 cm protect the knee from scratches or abrasions. These beach shorts, unlike classic swimwear, will protect you not only from the wind but also from the sun as you enjoy your favorite water sports. When selecting boardshorts for men you should pay attention to details and special amenities. Internal pockets are essential and practical elements as well as the fact that they are tied on the waist. This prevents unexpected slipping of the shorts even under extreme conditions. Tied waist and length are elements that usually distinguish men's boardshorts from other kinds shorts that are elastic around the waist. They have a loose fit, they do not restrain movements, they are perfect for playing even volleyball or beach football. They will also be great on a kayak trip.
Floral and tropical prints are the most common patterns that are associated with a carefree beach life. Boardshorts for men blend perfectly with summer T-shirts and linen shirts so you can use them not only on the beach, but also on the seafront promenade!
Sort by
New in
Price Low to High
Price High to Low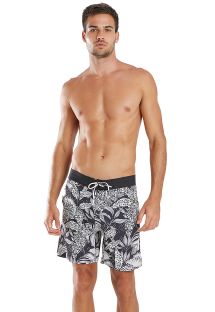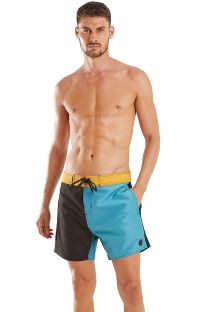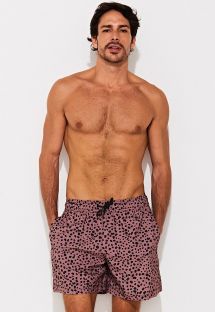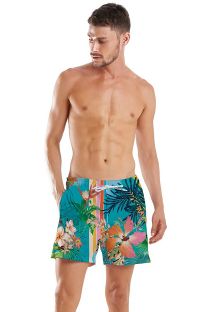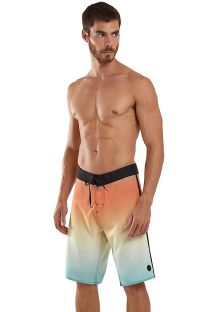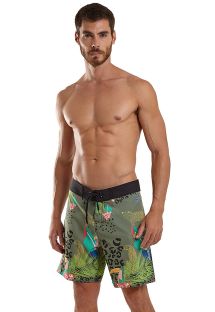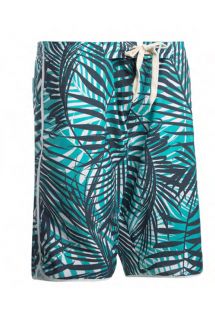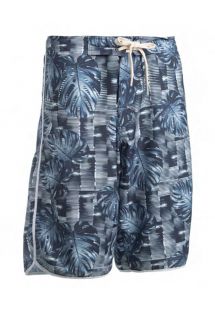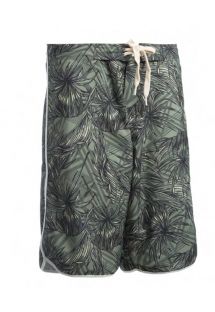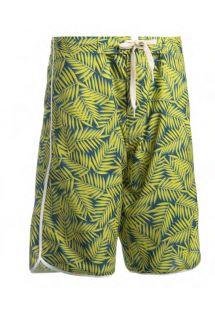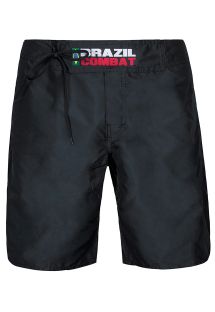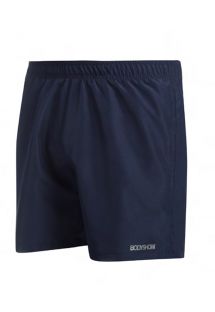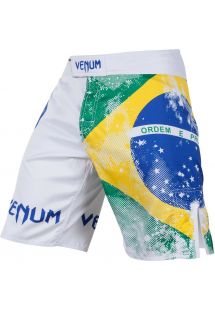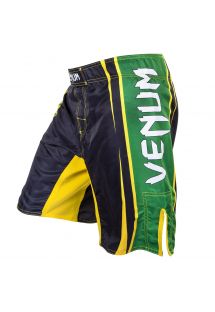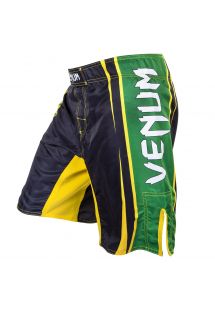 Designer boardshorts for men


Boardshorts are one of the most popular beachwear for men nowadays. A must have for those who love beach, water and active lifestyle!