Venum
You've got all the right moves. Now Venum apparel will make sure you can make all the right moves at the right time. Our men's swimwear collection is made from 100 percent best quality microfiber. Venum swimwear is designed to allow maximum range of movement with reinforced split side seams and a custom designed crotch panel. The shorts closures consist of durable velcro with a secondary drawstring on the outside panel. Cozy and comfortable, most Venum shorts can be worn as swimwear, board shorts or fight shorts. Fabric designs are inspired by Brazilian colors and symbols. Grab a pair of matching flip-flops to complete your look.
The greatest validation of Venum shorts and apparel comes from numerous UFC fighters. A large number of these incredible athletes place a high degree of trust in the quality of Venum\'s apparel. They know, without doubt, that the fabric, stitching and construction of each pair of shorts meets extremely high standards for durability and comfort. However, these talented people not only fight in Venum fightshorts, they also endorse the products. They know that if the shorts can survive the rigors of a UFC fight, the clothing will endure and outlast the most rough-and-tumble activities of any customer. Some athletes, such as José "Scarface" Aldo, go beyond wearing and endorsing Venum\'s fightshorts: They have such faith in Venum\'s quality that they become actively involved in the development, creation and promotion of new lines of shorts. If the quality, attractive colors and sharp graphics survive intense UFC bouts, the attributes will surely survive the beach.
Sort by
New in
Price Low to High
Price High to Low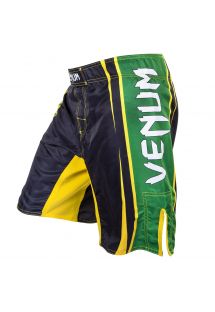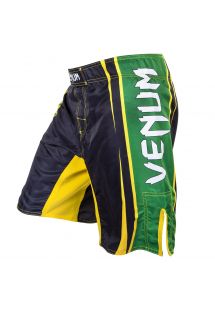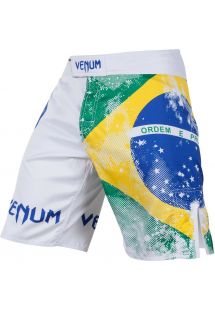 Venum is a Mixed Martial Arts & related sports apparel brand designed for the athletes & their fans. The brand was created in 2006, driven by the expansion of the fastest growing sport in the world. Our passion for the sport of Mixed Martial Arts combined with our technical expertise allows us to create innovative training equipment and lifestyle apparel.