Mar de Rosas
Mar de Rosas swimwear is art re-imagined as beach fashion. These swimsuits are beyond definition with cool color combinations and quirky fabric swatches used to achieve a boho look. The swimsuits are fun to look at and even more fun to wear. Two-piece swimsuits feature cute details such as scalloped lace edging on the bikini. Inspired by the elements of nature, Mar de Rosas captures the allure of the ocean and the whispers of the wind in the textures and patterns in its swimwear and thong bikini bottoms collection that include two-piece sets and beach cover-ups. Mar de Rosas swimsuits will take you from poolside lounge to beach side entertainment to see and be seen.
Bikini Tops

Bikini Bottoms
Making you feel unique and admired is the ambition of Mar de Rosas. Every year, this Colombian bikini brand creates collections, each more unique than the next, and makes an impact with a sensational style of sparkling colours and bold prints. Added to this, hand-made textures and luxurious detail with sought-after embroidery, for a spectacular result. Unexpected, asymmetrical cuts take on their full meaning in the creative process and innovative design is at the service of female beauty. Each piece is more than a swimsuit, it is an authentic ornament to be worn, highlighting your features and revealing your femininity to make you look exquisite.
Sort by
New in
Price Low to High
Price High to Low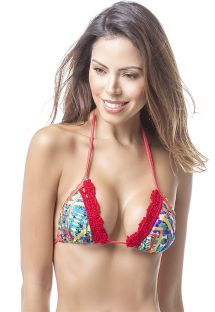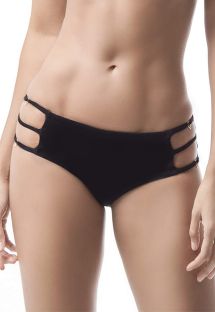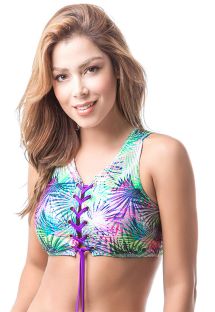 Mar de Rosas is a Colombian swimwear brand of bold, innovative design which endeavors to reveal the beauty of each woman with its bold, printed pieces, embellished with lavishly accompanied embroidery and unexpected cuts.