Larissa Minatto
Classic swimsuits, bikinis, brazilian one piece swimsuits, bodysuits and beachwear come to mind when contemplating the prestigious Larissa Minatto brand. Stylish women love the Larissa Minatto fashion line because the manufacturer emphasizes traditional styles without minimizing contemporary frills. Manufacturing swimwear and accessories with superior materials, the company prides itself in presenting fashion designed without gaudy sentiments. Featuring eye-catching colors adorned with lace and tassels, the unique shapes offer solace to boring swimwear wardrobes. Women can buy tops representing various sizes with or without padding. Known for its dazzling line of beach outfits boasting a common sense approach, Larissa Minatto brings out the feminine spirit.
Larissa Minatto created her namesake brand of luxury beachwear in 2008. Her designs are well-known for their inspired interpretations of femininity and elegance. Many pieces take a refined approach to beachwear through modest cuts, classic colors and stunning simplicity. Larissa Minatto's swimsuits are made from high-quality fabrics and are always manufactured entirely by the company. While other designers focus on new trends and passing fads, Larissa Minatto takes a classic approach to swimsuit style. Inspired by decades of couture fashion and styles seen on some of the world's most beloved models and celebrities, the brand's beachwear designs are traditional and striking in their minimalist appeal. The latest collection features designs made with soft details, warm hues and inviting, alluring fabrics.
Sort by
New in
Price Low to High
Price High to Low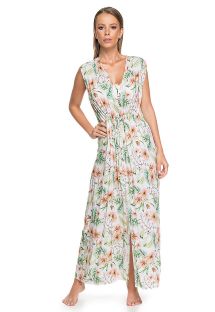 Brazil's swimsuit brand Larissa Minatto features an impressive collection of refined, classic designs. Larissa Minatto creates timeless styles that are elegant, alluring and feminine.